News > FNB Kazungula Bridge Marathon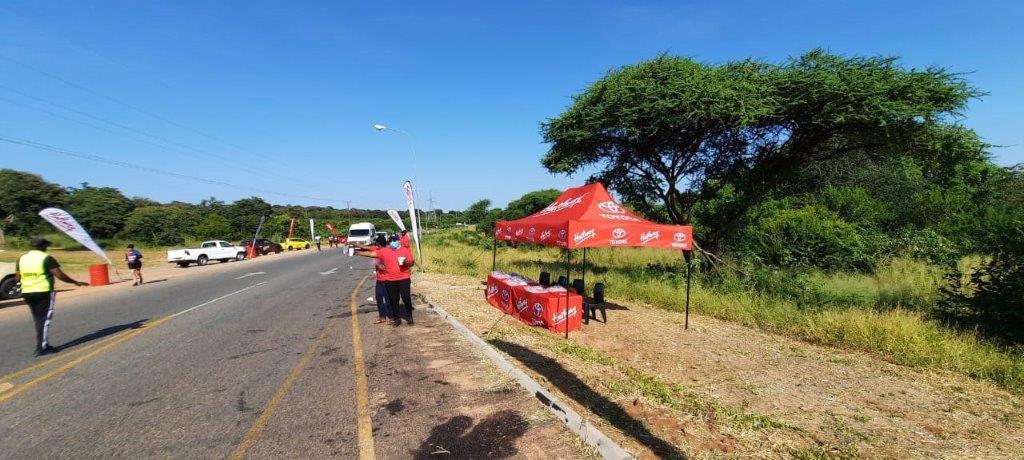 On the 26th February 2022 Halfway Toyota Botswana co-sponsored the inaugural running of the Kazungula Bridge Marathon . Halfway Toyota where the official vehicle sponsor for the event and the main title sponsor for the 21KM HALF marathon . The Big Draw card for the event was that participants where able to run across the new bridge built over the confluence of the Chobe and Zambezi rivers at the point were the Four Countries Meet namely , Botswana ,Zambia , Namibia, and Zimbabwe . Four race distances were offered on the day to cater for all levels of athletes . The main event was the Full 42KM Marathon, 21KM Halfway Marathon , 10Km and a 5KM fun Run .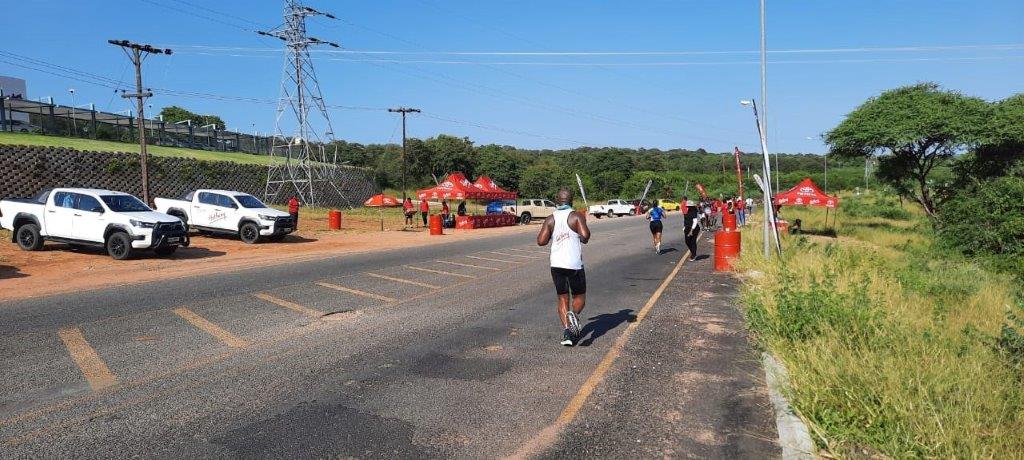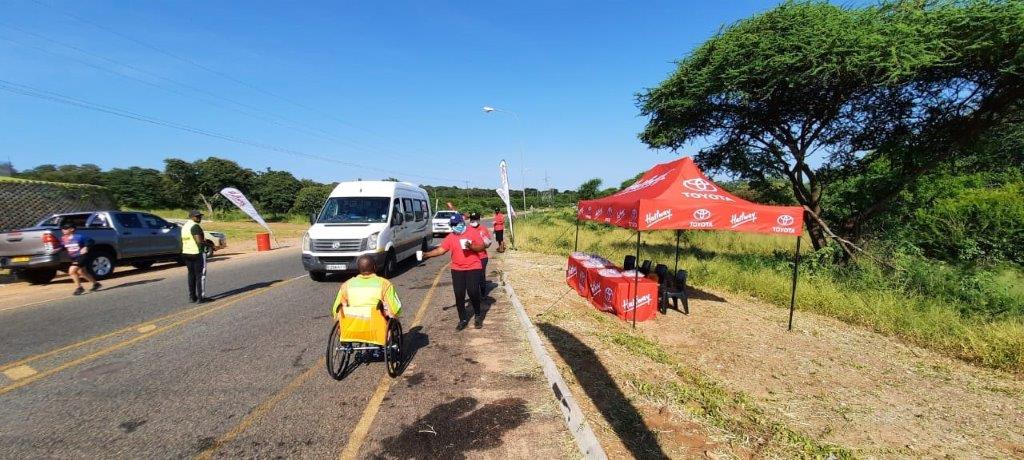 Halfway Toyota Chobe was the official race entry and collection point in the two days prior to the main event . We had over two thousand unique visitors on the site which kept Feme and her dealership team on their toes as they where able to introduce the new facility to many new potential guests across Botswana . On Race day the dealership hosted a water point on the race route right Infront of the dealership . The water point was well used by the athletes and had a great carnival atmosphere . We would like to congratulate all the Halfway Staff that participated in the marathon and all the staff, family, and friends that contributed to making the event a success.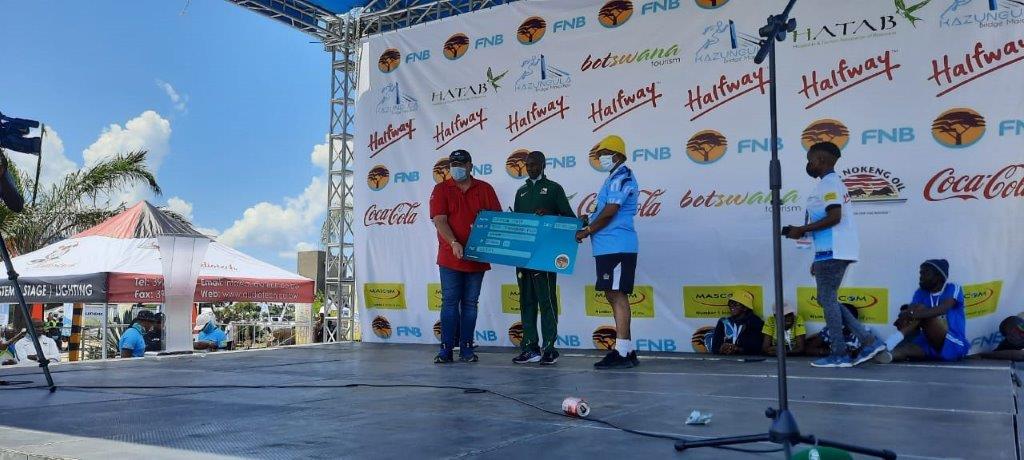 The Chairman of the Botswana National Sports Commission Mr Marumo Morule and Riaan Grobler CEO of Halfway Botswana did official duties at the prize giving for the 21KM Marathon .We look forward to this becoming an annual event that goes from strength to strength and that the Halfway Brand has a long-lasting relationship and association with FNB Kazungula Bridge Marathon .