News > 2022 4x4 Accredited Driver Training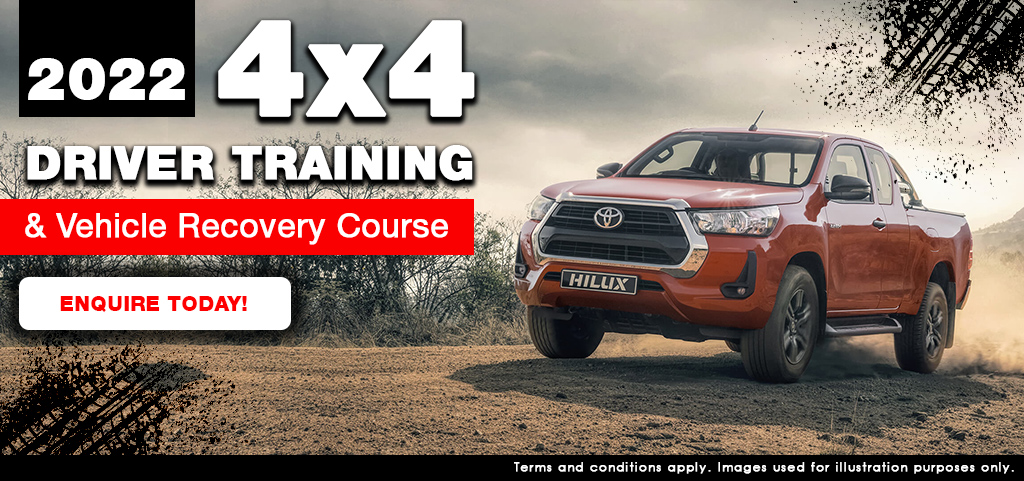 Halfway Toyota Accredited Driver Training Program is a 4x4 Driver Training Program that is run strictly according to SAQA's (South African Qualifications Authority) unit standard 254135 & 254154. The unit standard and the Accredited Training Program is a Nationwide program controlled by TETA (Transport Education and Training Authority).
The Accredited Training is a two day course running from 08h00 to 17h00 each day. Day one covers a morning theory session which is then followed by an afternoon of practical driving and recovery. Day two is a quick recap of day one followed by driver assessment covering day one. Driver assessment includes a written test, structured interview and practical observation.
The unit standard has been put together by a group of 4x4 role players throughout the country and thereafter into a 4x4 Driver Training Course format set by SAQA.
On behalf of Halfway Toyota, we would like to invite you to join us for 4x4 Driver Training.
* Covid Protocols to be practised on the weekend *
Dates:
Halfway Toyota Fourways

23rd - 24th June 2022

17th - 18th November 2022

Halfway Toyota Scottburgh

18th - 19th August 2022

24th - 25th November 2022
There is limited space so contact us today to book your place.