Toyota Prado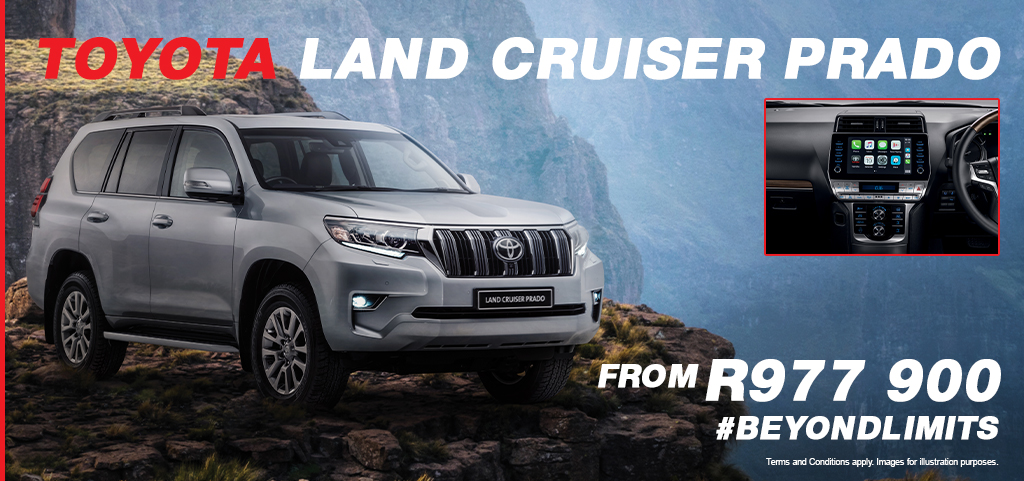 Toyota Prado is pumped with even more power for your enjoyment.
Introducing the Toyota Prado Diesel Models now with the New GD Engine. The new engine features next-generation advanced thermal insulation diesel combustion. World-first use of Thermo Swing Wall Insulation Technology (TSWIN) and top-class maximum thermal efficiency of 44 percent.
• You can also expect a 6-speed Automated transmission.
• What does this mean? More Power for your comfort and enjoyment.
• The Toyota Prado is also available in a new colour Black*
Contact Halfway Toyota Fourways today and book your test drive.
Terms and Conditions apply. Images for illustration purposes only and may differ. Vehicle may differ from local spec. Images subject to change. *by Customer Order Only. Strictly by appointment.