Taxi Sanitisation Nation Wide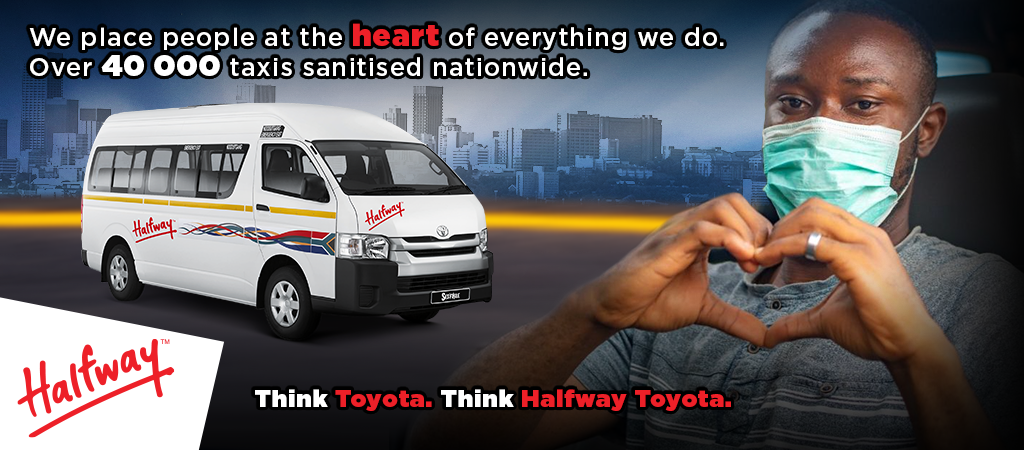 Listen to Radio ad below in Zulu:
Keeping SA moving safely.
Halfway Toyota is at the epicentre of driving positive change across the nation.
With sanitation and hygiene protocols becoming a "normal" part of everyday life, Halfway Toyota places people at the heart of everything we do.
Let's begin with taxi sanitation. So far, the team has sanitised more
than 40 000 taxi's rank-to-rank, far and wide, encompassing a large part of Johannesburg, Pretoria and Limpopo.
The drive to ensure commuter and employee safety has not been limited to taxi ranks only, we have also sanitised taxi-related buildings and offices around Gauteng, Limpopo and Mpumalanga whilst applying best practice protocols.

Halfway Toyota is committed to remaining an important helping hand that drives positive and sustainable change across our country.
Terms and conditions apply. Images used for illustration purposes.