Land Cruiser 70th Special Edition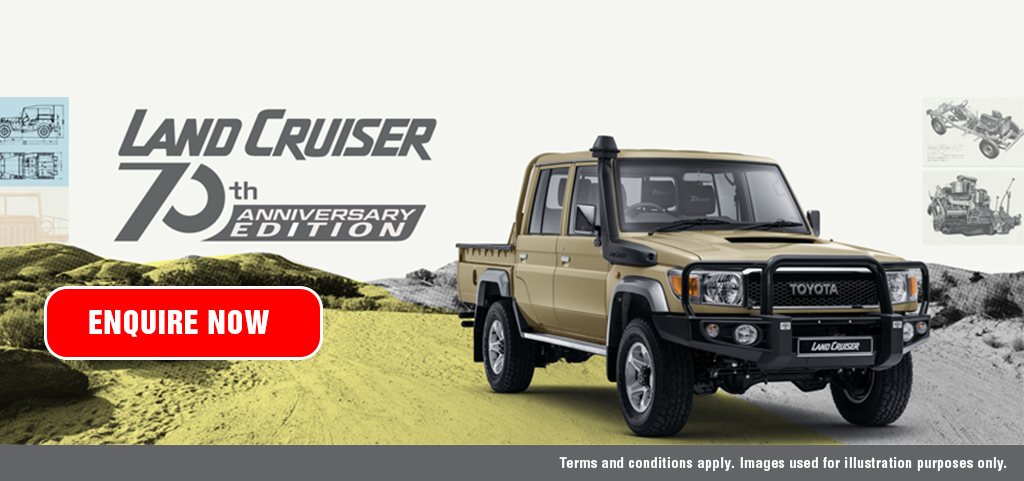 It's the 70th Anniversary Celebration.
To celebrate the 70 years of Land Cruiser, Toyota is introducing the Land Cruiser 70th Special Edition package which is available in the V8 models and only available for a limited time offer.
The Land Cruiser 70 Single Cab will be fitted with the AVN Audio which is usually only found in the Double Cab and Station Wagon.
Interior
The 70th Special Edition is fitted with unique seat covers with the "70th Special Edition" embroidery and has adopted the current interior trim of their respective base models.
The front grille reflects the word "Toyota" with a simple mesh design connecting to the heritage of LC70.
The Limited Special Edition LC70 is available in Ivory White and Sand Beige.
Be one of the few to own the Limited Special Edition LC70. Click the button below to enquire now.
All Covid-19 regulations are in place for your safety.
Terms and conditions apply. Images used for illustration purposes only.