Hilux Legendary Line up of leaders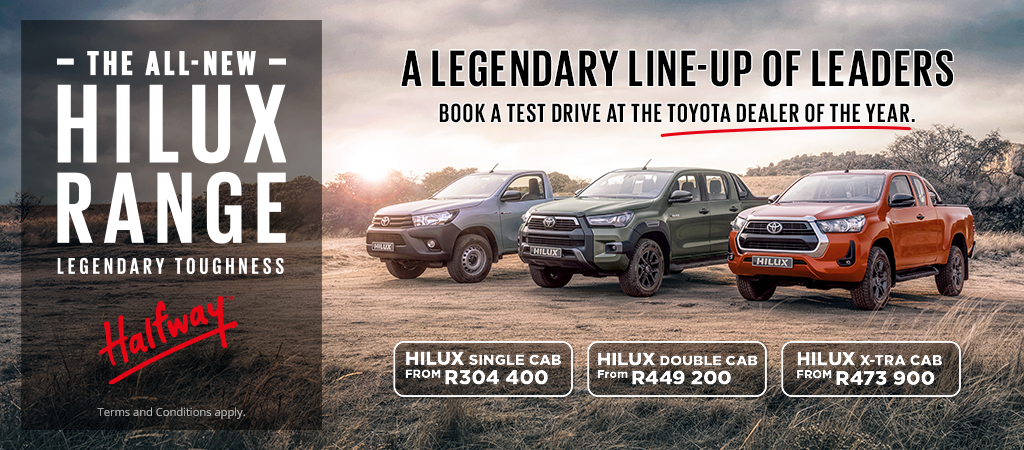 Listen to Radio ad below in English:
Listen to Radio ad below in Zulu:
SEEKING ADVENTURE. WE'VE GOT IT!
The Toyota Hilux Range is for Work, Play and everything in-between.
Five decades and eight generations of Toyota Hilux later, the world's a different place. Never before has the world undergone such rapidly radical change as now, making all of us yearn for dependability, tenacity and safety. And never before could you count as much on a bakkie as with the Toyota Hilux.
Enquire today and book a test drive. Booking is essential!
Terms and Conditions apply. Images for illustration purposes only. Offer valid until 30th June 2021 or while stocks last.